FAQ's:

Questions about
PORTRAITS:
How Long will my Portrait Order Take?

Portraits are usually completed in the order in which they arrive & generally take between 7-29 days from me receiving your photograph/s to posting your finished Portrait.
During periods of High Demand - Portrait completion times may be unavoidably extended. I will advise you when this is the case.
How much is Postage?

Postage is currently FREE for ALL direct Portrait Orders to anywhere in the UK regardless of quantity. P&P for all other artwork is £2.99 or FREE over £30.

Postage method I mostly use is Royal Mail (UK), First Class Recorded delivery (It needs to be signed for) and Next Day Special Delivery (Gauranteed by 1pm, needs signature also). If you are outside of the UK, please contact me for your Postal Charge.
I have ordered a Portrait with 2 subjects: Can I send you seperate photographs of each subject ? Or do they both need to be in the same photograph?

No they dont need to be in the same photo - Yes you can send seperate photo's. Seperate photographs are perfectly fine and are also a great way of choosing your best photographs of each different subject, whilst still having them drawn together into the same portrait.
What size photograph should I send to you for my Portrait?

As large a size (resolution) as possible.. But as long as your photograph is clear in detail, then any normal 5"x 7" or larger, is fine. As an easy guide, just zoom in to your own photo - If you can see the detail clearly (eyes etc) then it will be fine.
If sending via email, then a file size of at least 1.3 MB & Larger is ideal.
Please note that the clearer your photograph, the more acurate your portrait will be.
- Your finished Portrait is only as good as the photo you send to me - The more detail I can see, The more detail I can draw for you!
Do you frame the Portraits?

I do offer a complete Mounting & Framing service - But as Frames/Glass do not take well to being 'posted'! this service is only available locally to me by hand delivery/collection. Prices from £10.
That said - A new range of Perspex in frames (instead of glass) is becoming popular on the market. If you are happy for perpex instead of glass then I will happily post these sorts.


I would like a Portrait of my daughters rabbit for her! (She adores him!), Do you draw pet rabbits also?
Certainly! Any Pet or Person drawn!
I am in the States, How much is Shipping Please & How should I pay?

Postage is currently £2.99 for Portrait Orders to the USA, regardless of quantity.
For All USA Orders: Payments via PAYPAL in UK GBP £ POUNDS STERLING Only Please.
I am in no rush for my Portrait, Should I still order now or wait until nearer the time of when I will be wanting it?

If you are ready & able to complete payment & send your photo/s, then I would recommend placing your order as early as possible. Especially if a busy time-period is in effect. I would much rather complete your Portrait Order in good time for you than have to work against tight deadlines or even to risk disappointment.
If you will not be able to make payment or send your photo/s for some time, then please only begin your order when you have everything together and are more 'ready'.
Can I have more than one name/word on the bottom of my Portrait?

Yes, You can have anything up to approx' 6/8 words. (Note: One word/name on a Portrait can add-to & enhance the overall finished look, whereas having many words can detract from the overall artwork).
What if I cannot find the answer here to my question?
Please contact me with any questions or queries you may have or message me through these social media links: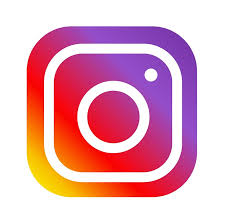 Also, If you have a Question you would like to added here, Please email it in here.

Customer Feedback/Comments & reviews page,
for customers to read & share eachothers own reviews, Also checkout my facebook page for customer reviews.
If you have any FEEDBACK or COMMENTS regarding your Portrait Artwork or any purchase & the Service you received etc.. that you would like to add to the new Reviews Page for other customers to read - then Please email your submission here.







See My King Lion painting Video in stages - Now on my youtube page!
Or Please just 'allow blocked content' to easily view it here!